After a long time being closed for a much needed refurbishment at the start of the 2020, and the rollercoaster of Covid-19 and the many lockdown we've been through, we are extremely happy to be open again!
October saw a seasonal refresh to our menu, as we head into Autumn more hearty and warming meals are definitely needed! So our Homemade Pies & Soup of the Day have returned. The Tomato Soup that our Chef's make is not one to miss!
Now Covid restrictions are easing we have completely removed the need to book a table, however the option is still there for those that want it.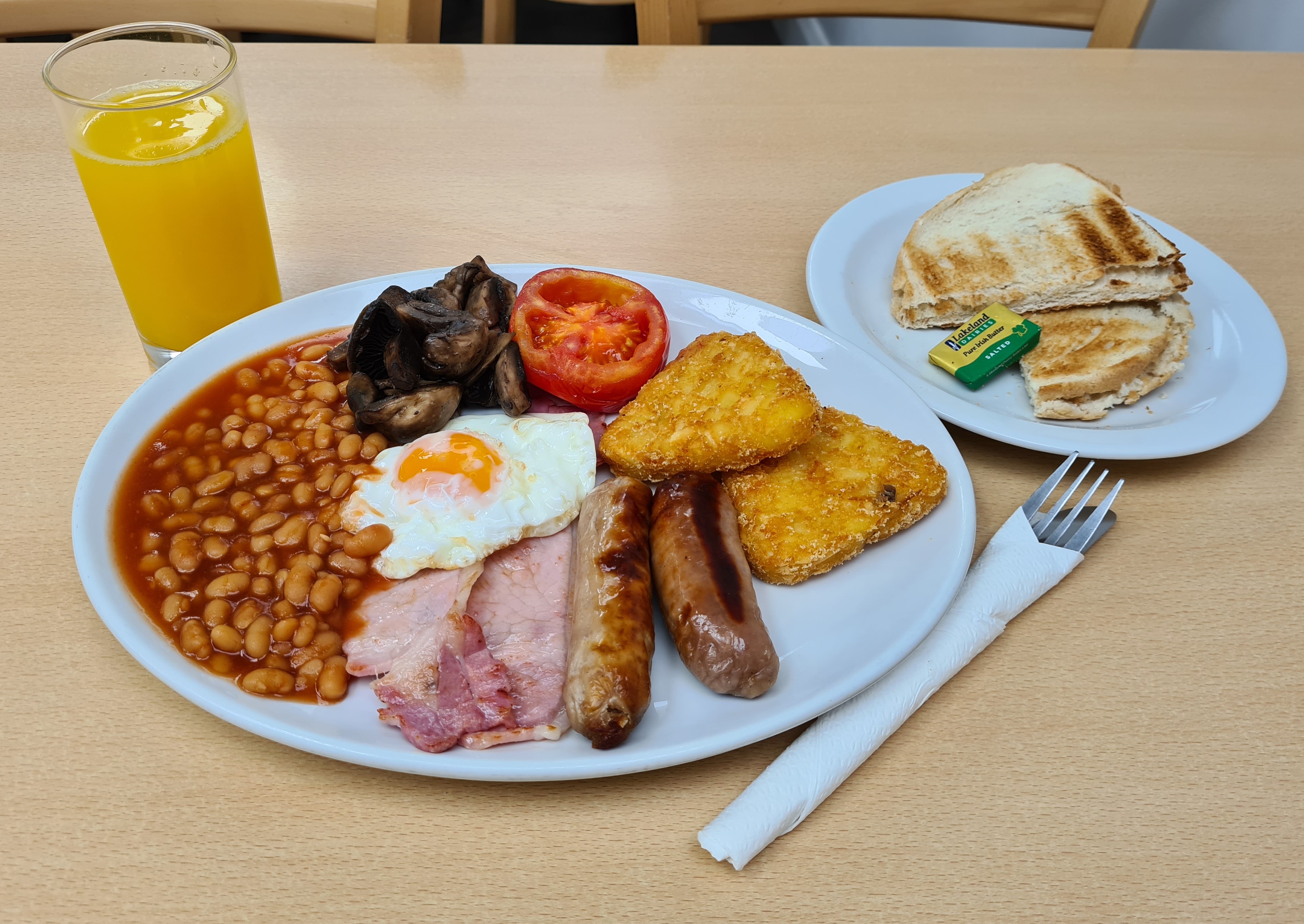 January Special Offer!
To celebrate the New Year and help get you through the chilly January mornings we've put a fantastic offer on our delicious Large English Breakfasts.

For all of January you can get a Large English Breakfast with any drink for only £10! Its definitely something to get out of bed for.


Friday Fresh Fish & Chips
Join us every Friday for an authentic taste of the seaside!
Fresh Products
The best meals are made with the best fresh ingredients. The batter on our Fish & Chips is made even tastier with the addition of Ampthill Gold Local Beer
Great Meals
Although only on the menu for a few months our Fresh Fish & Chips is already a hit! We look forward to seeing you next Friday!